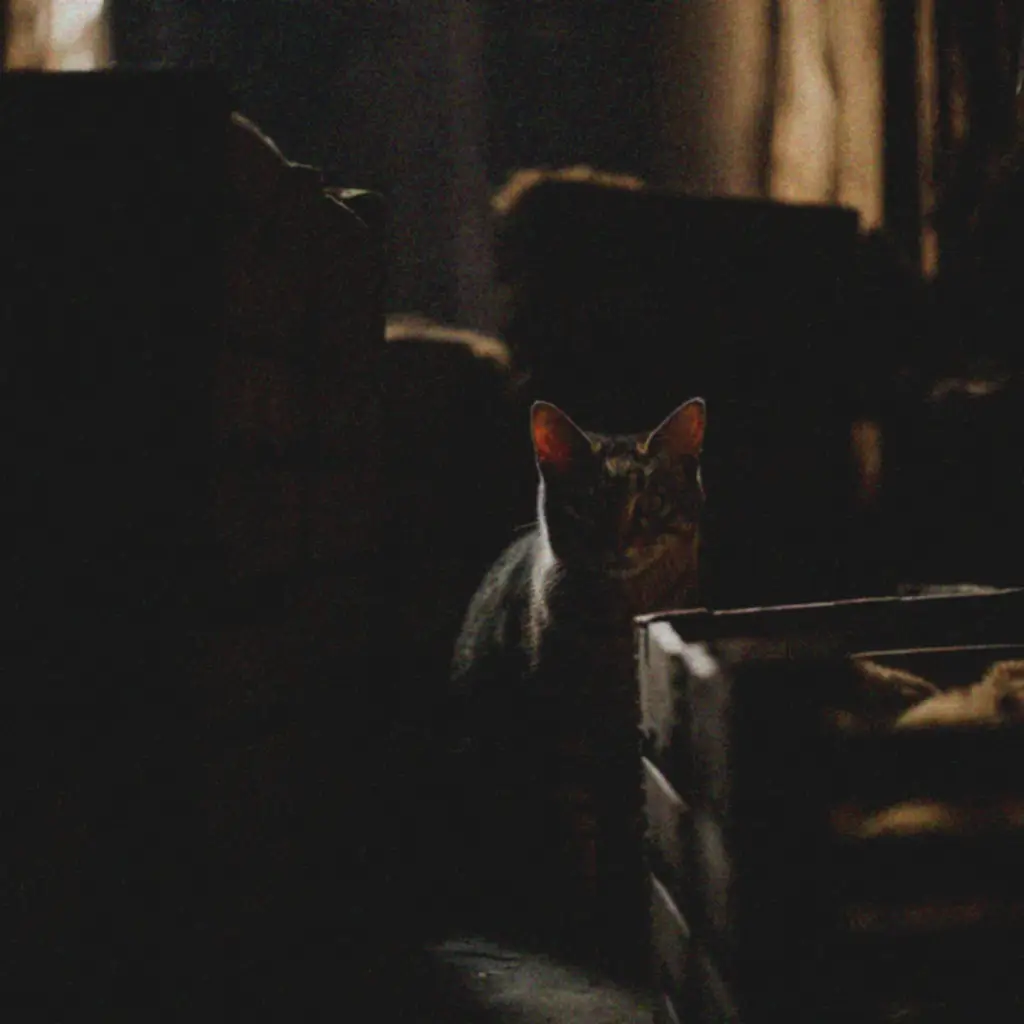 Last night I was out by the old tannery and I saw this cat. It was real dark but maybe it was orange and tiger-striped? I tried to zoom in close with my phone.
Anyway, I tried calling it various popular cat names, like Simba, Bella, Oliver, Greg, Señor Whiskers, Shadow, and Little Mittens but it did not respond to any of them!
Also it did not seem to like Fancy Feast.
Sorry, I tried.