Welcome Home!
Welcome to Question Mark, Ohio! This charming town is the perfect blend of history and nature, offering something for everyone to enjoy. From the striking architecture of our downtown area to the exciting shopping opportunities and lively community events, you'll find plenty to discover here.
Question Mark isn't just all hustle and bustle though, be sure to visit our breathtaking forest where you can enjoy a peaceful stroll, take a refreshing swim at the Falls, or visit one of the many marked historical sites.
But it's not just the natural beauty that makes Question Mark so special - it's also the warm and welcoming community of family, friends, and neighbors that call this town home. We can't wait for you to come and experience it all for yourself, so pack your bags and join us in exploring everything that Question Mark has to offer!
Recent Announcements
Did You Know?
The Willey Safe-T Envelope, manufactured here in Question Mark, was the first envelope specifically-designed for secret communication and was used extensively by the Ottoman Empire during the First World War.
You love Mr. Freeze-E Ice Cream, but did you know it started right here in Question Mark? It did! The ice cream store you know and love originally started as a frozen meat processing plant before moving to delicious desserts!
Our mayor, Elizabeth Zisk, is the longest-serving public official in Question Mark history! She was elected in 1998 after a tragic accident took her husband, but don't worry, this story had a happy ending for all of us in Question Mark! Thanks Mayor Zisk!
The stunning waterfall deep in the forest was only a rumor in Question Mark until 1938, when enterprising youngster Samuel P. Lindholm disappeared into the woods and, three years later, emerged with dysentery and a detailed map to The Falls.
The Question Mark Police force was given a Governor's Award for the lowest crime rate for a town of its size for the years 2015-2022, with only one unsolved case still pending.
Tanned hides from the now-defunct Ames Tannery were used to create a pair of stunning gloves for Claudia Alta "Lady Bird" Johnson on the occasion of her husband Lyndon B. Johnson's 1963 inauguration.
The slow-moving February blizzard of 2019 claimed more lives than any other local natural disaster. Forty-two people were trapped in their cars on the nearby interstate and quietly succumbed to their deaths.
Town founder, Reginald Willey, dreamed of creating his own language for the town of Question Mark, combining English, French, and Latin into what he called Americanesque. He published an encyclopedia and later a town history in this fascinating language, both of which are on display at the town library!
The longest bowling competition on record was held at the Question Mark Lanes on April 5, 1973 between "Big" Jim Heyward and "Little" Jim Reynolds. The contest lasted eighty-one games with "Little" Jim winning by a single pin.
The University of Ohio experimental crop station is responsible for the largest known pumpkin, weighing in at approximately 2,8019 pounds, according to a 2022 Guinness World Record.
25-15-21-0-1-18-5-0-20-8-5-0-11-5-25
20-8-5-0-6-21-20-21-18-5-0-9-19-0-4-9-6-6-9-3-21-12-20
Once a year, Question Mark citizens gather at British Soldier Field to await the return of the English regiment that disappeared here in 1757 and also to enjoy a festive BBQ together. That old regiment has never come back (yet!), but a good time is had by all.
The Question Mark Town Hall was built in 1908 and rebuilt in both 1921 and 1934, after a fire decimated the building twice. Thankfully, there were very few deaths and, after the second fire, the Question Mark Fire Department was founded.
The Williamson farm was briefly the site of an FBI stakeout in 1933 when it was believed one of the Lindburgh Baby's kidnappers was hiding in an outbuilding. It was later reported as a false alarm, as nobody was ever found.
In 1853, only two years after Reginald Willey helped found Question Mark, the commemorative silver key to the town went missing and has never been recovered.
Archaeological evidence suggests the Adena and Hopewell people occupied this area as early as 1000 BC. Their technologically-advanced earthworks can be found throughout the region, including one burial mound located deep in the woods known as 'the infinite circle.'
Our Next Events June 14, 2023

Presentation: Investing in the Future with the Foreverland Corporation

, CANCELLED
June 17, 2023

Circle of Concerned Family and Friends Gathering

, Free admission, reading material will be available. 4pm
Our Town's Colorful History
Question Mark is situated just twelve miles north of the Ohio River. Question Mark's extraordinary features include an amazing waterfall, 400 acres of woods, and a historic town square where the people of Question Mark celebrate their town and county.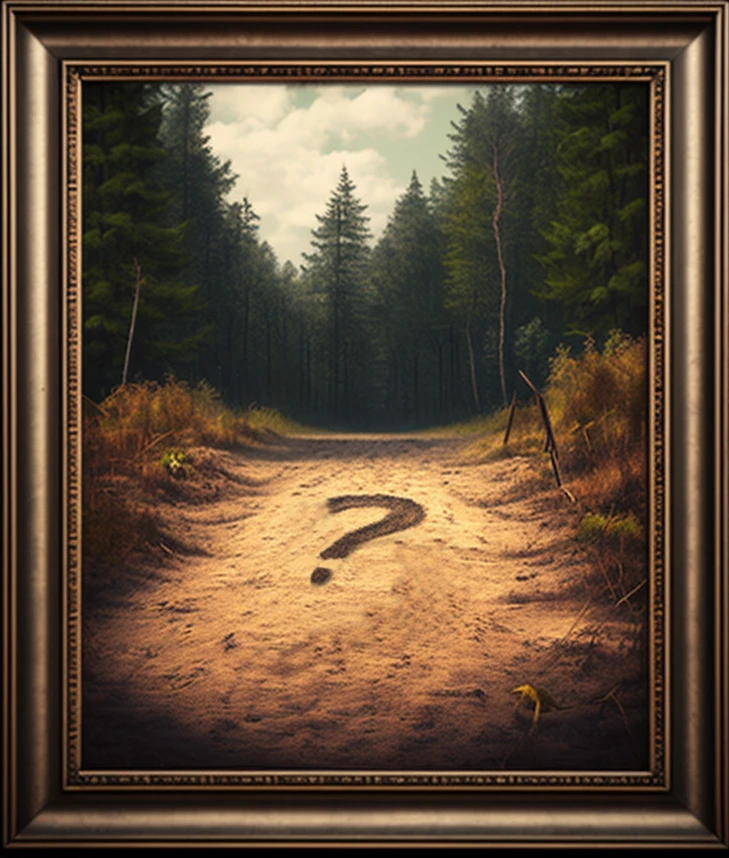 This artist's rendition of the disappearance of British forces in what would become Question Mark hangs in our historic Town Hall.
Originally a French outpost, history tells of a series of incidents between the French and British forces in the Ohio River Valley. One story claims an entire British regiment, chased by the pursuing French, disappeared into the nearby woods, never to be found. The only sign the regiment had ever passed through was a enormous question mark handwritten in the dirt.
The town's first resident was Reginald Willey, a British industrialist, paper mill owner, and punctuation enthusiast. Taking inspiration from the region's history, Willey helped to found Question Mark in 1851, donating much of his land and wealth to its development.
The town's landmarks include the Falls, the original location of Mr. Freeze-E Ice Cream's national chain, and Ohio's 2nd largest commercial garbage dump.
Beginning in 2023, the town of Question Mark is starting a new age of transformation, investing in local businesses and experimental farming, but our most important investment is in you.
Visit Our Town
There's so much to explore and do in Question Mark! Every day here is an adventure. Be sure to check out some of our famous landmarks on your visit.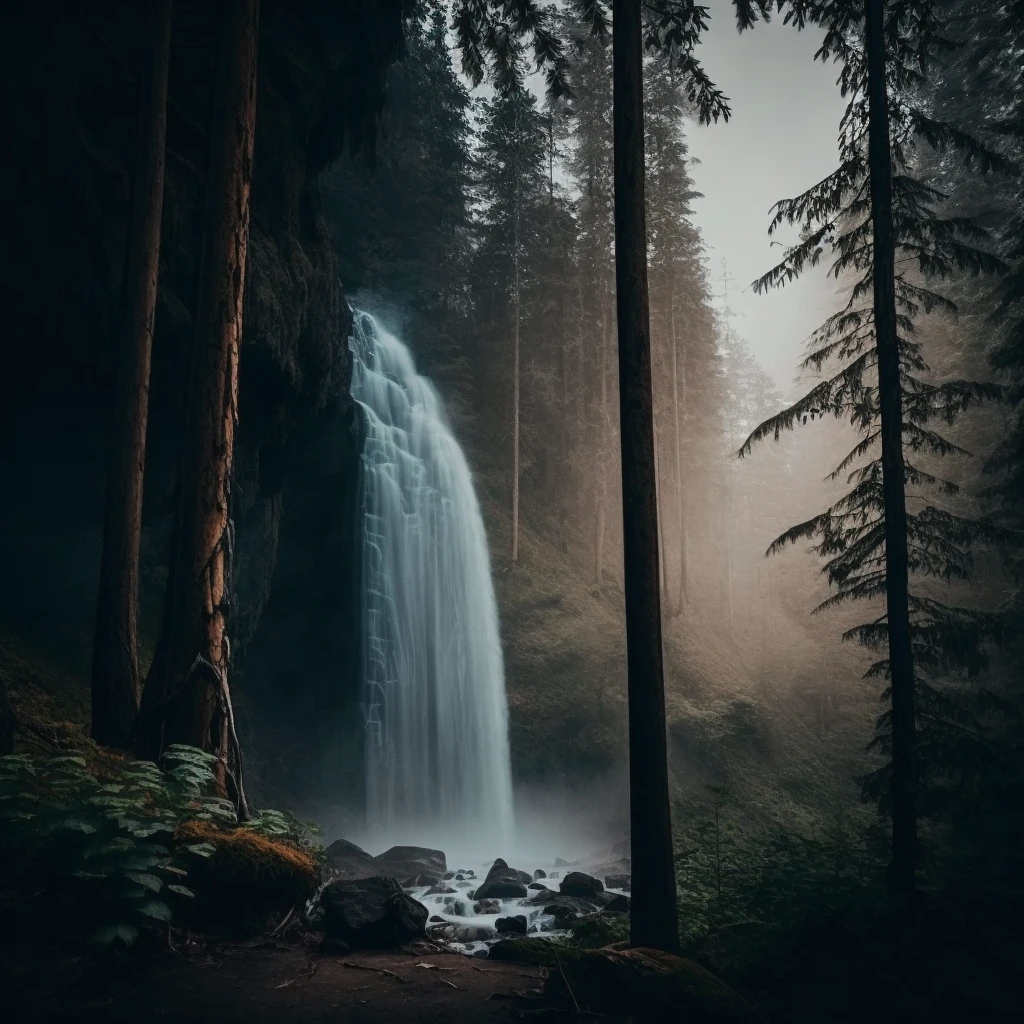 Visit The Falls, located deep in the woods on the edge of town.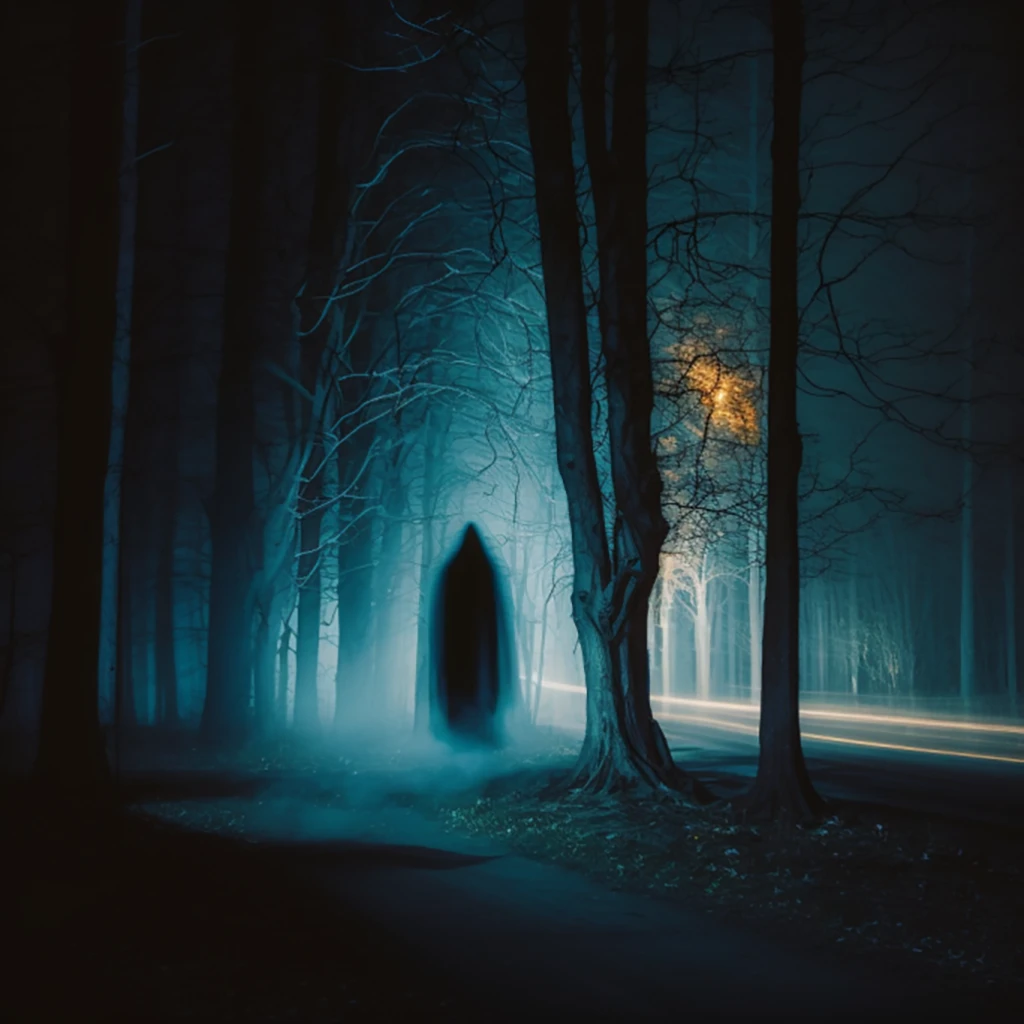 Knock down a few pins at the Question Mark Lanes (hopefully reopening soon).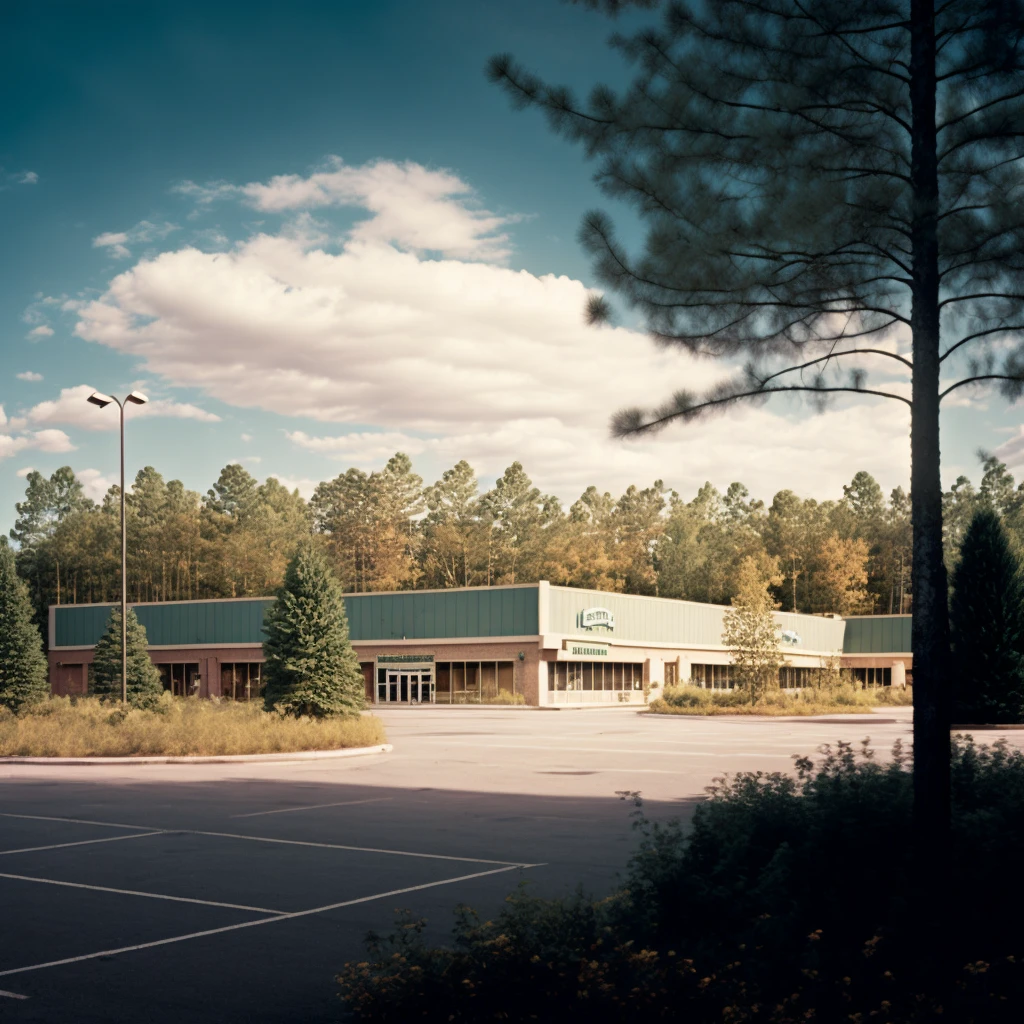 Knock down a few pins at the Question Mark Lanes (hopefully reopening soon).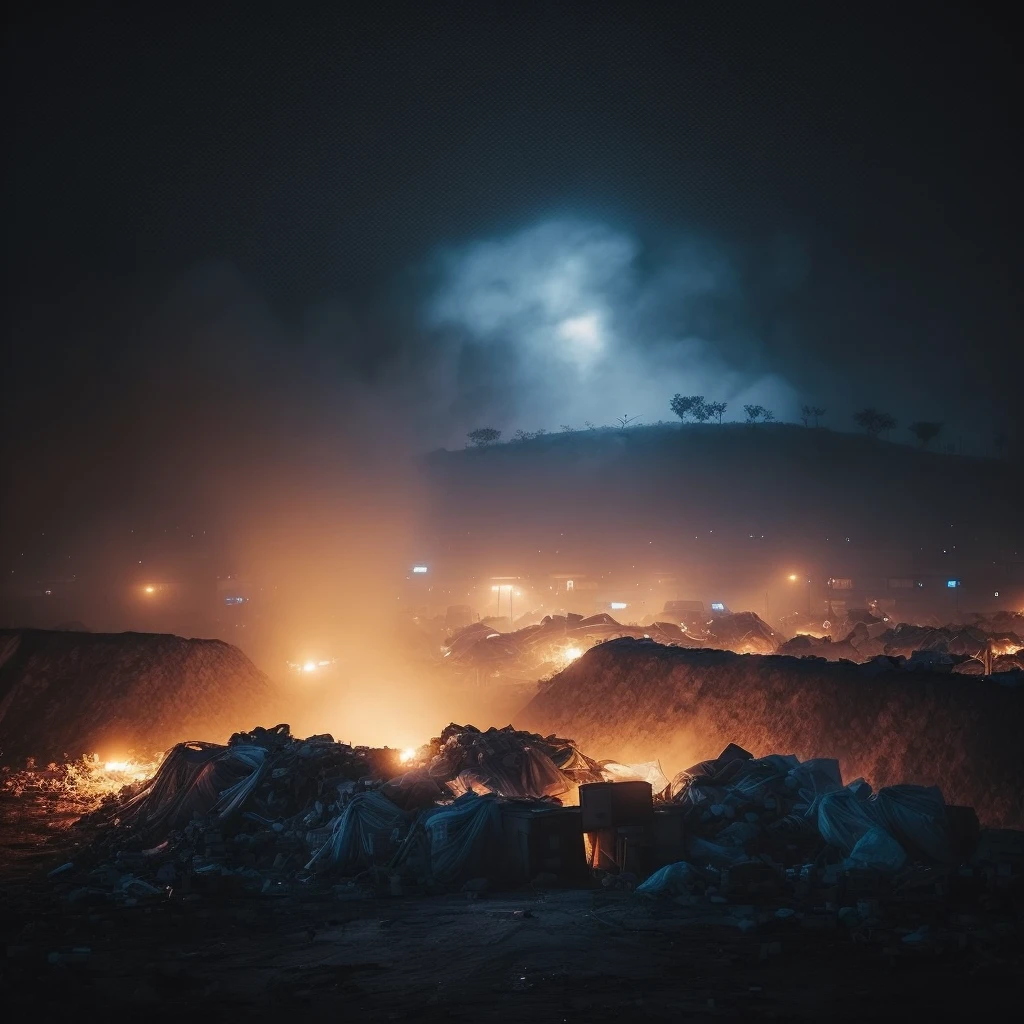 Consider a stop at the second largest garbage dump in Ohio!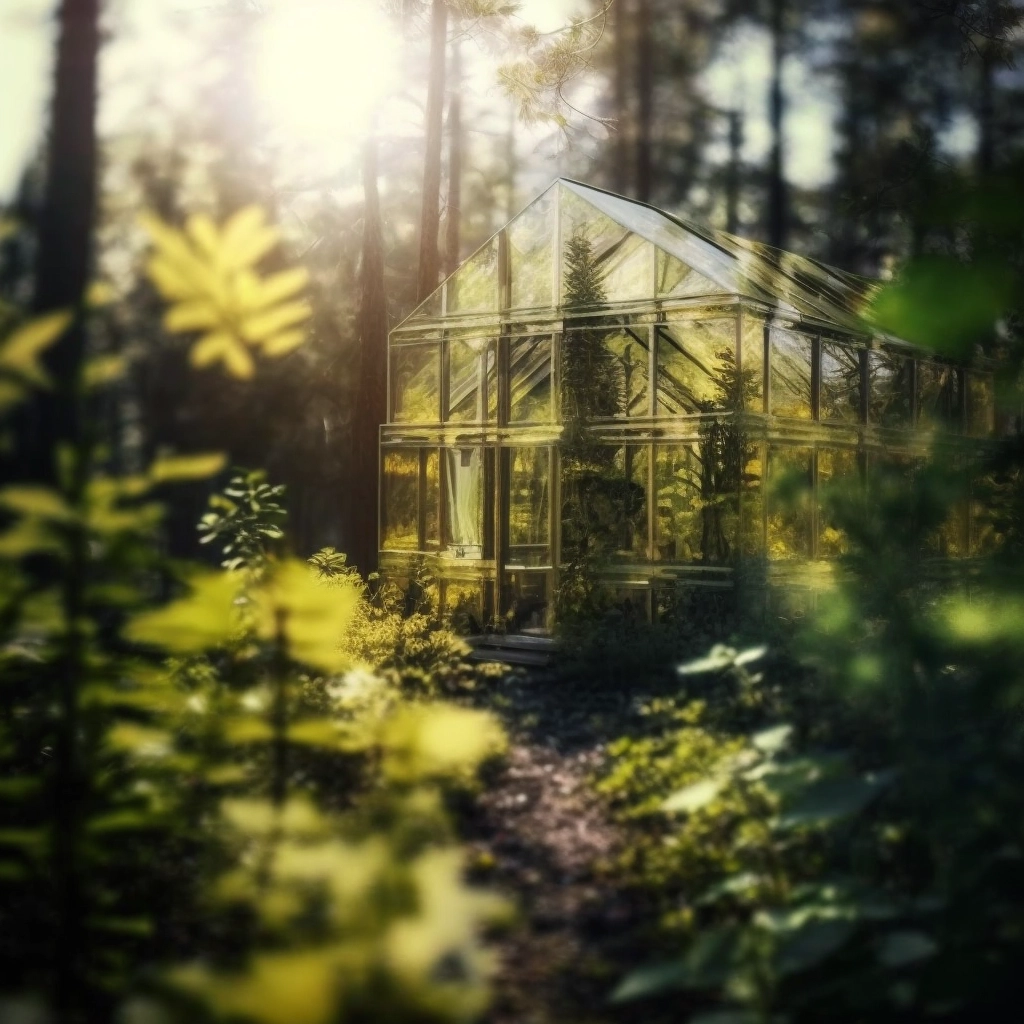 Investigate the University of Ohio's experimental crop station.