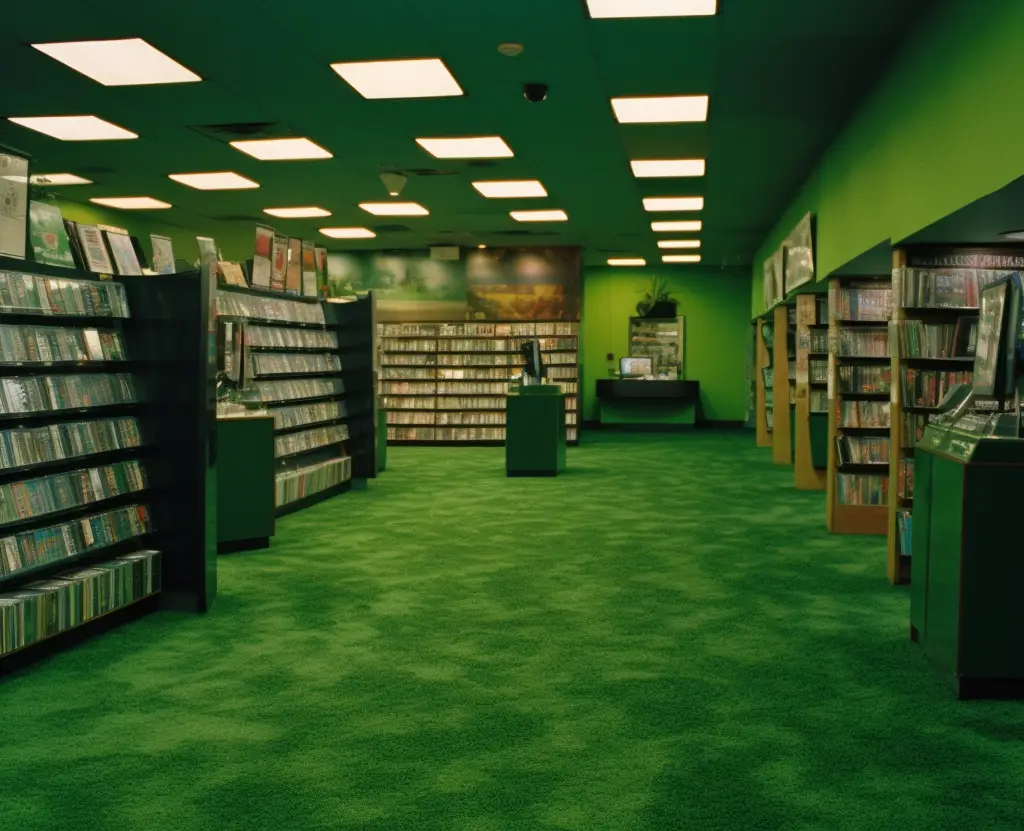 Welcome Lovers of the Cinema to our Summer Blockbuster Deals at Question Mark Video, Question Mark's only source for movies, games, and family fun for over thirty-five years!
It is I, William Higgland Jr., writing you today to tell you that this summer you can come by and rent any two movies or games for the price of one. Action! Sci-Fi! Horror! Rom-Com! Family! Games! All two-for-one rentals! Please note: our regular adult film special of three-for-one rentals does not apply to our summer special. You can not walk out with six pornographic movies for the price of two, Burt Peacock.
You may be saying to yourself, "William Higgland Jr., certainly two-for-one rentals is enough," but you would be wrong! Download our Summer Blockbuster Deals flyer and get a clippable coupon for a free popcorn to take home! Just present your coupon to Sherman, Dash, or Samantha—our FRIENDLY and HELPFUL rental associates—and they will give you a box to take home some popcorn. Of course, popcorn is always free to munch in-store and every Friday is bacon/wings night, courtesy of Professor Chik N Crunch, including tonight! So please come by!
Also, I know some of you love a good puzzle, so we've included a word search on our flyer! Puzzle away, puzzlers!
Remember what Hitchcock said: Cinema is the perfect tool to confront lingering, unsolvable questions... Or wait, actually, that was me, William Higgland Jr.
See you at the store soon!