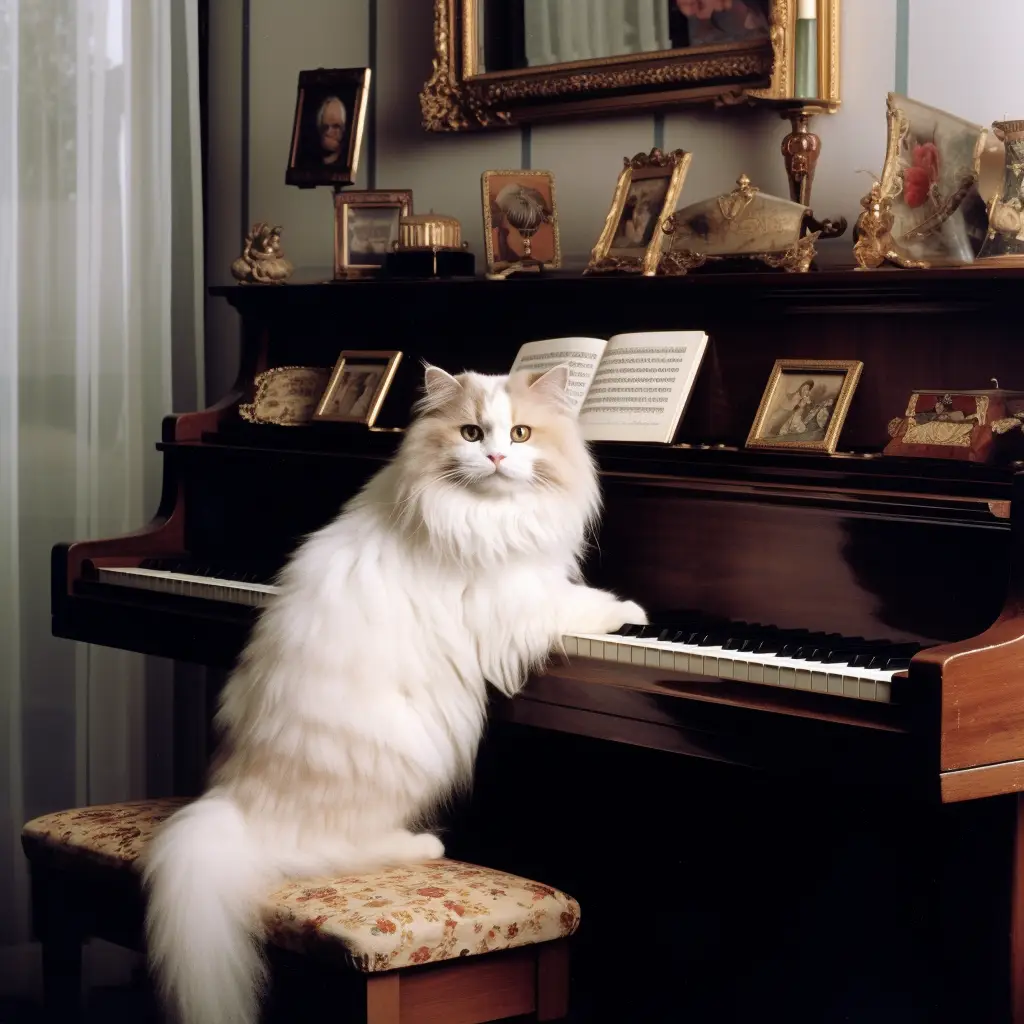 There has been a lot of talk about pets in our town lately and very little of it reflects well on this fine community. There are many in this town that would rather tear it down than build it up. Think about your role in our community. Are you a tearer or a builder? Be a builder.
Anyway, since many of you seem obsessed with the pets in this town, I am happy to share some GOOD news. Miss Mozart, internet-cat-piano-playing-sensation and local resident, is featured in this month's Fancy Cat World magazine. Much credit must be given to owner, Mabel Vickery Dupree, for supporting such a talented creature, an animal that makes the rest of the citizens in town look completely unremarkable by comparison.
When you reflect on your actions and your place in this community, be more like Miss Mozart. Find a song in your heart and play it with your small animal hands. For we are all animals and we can all find our song.