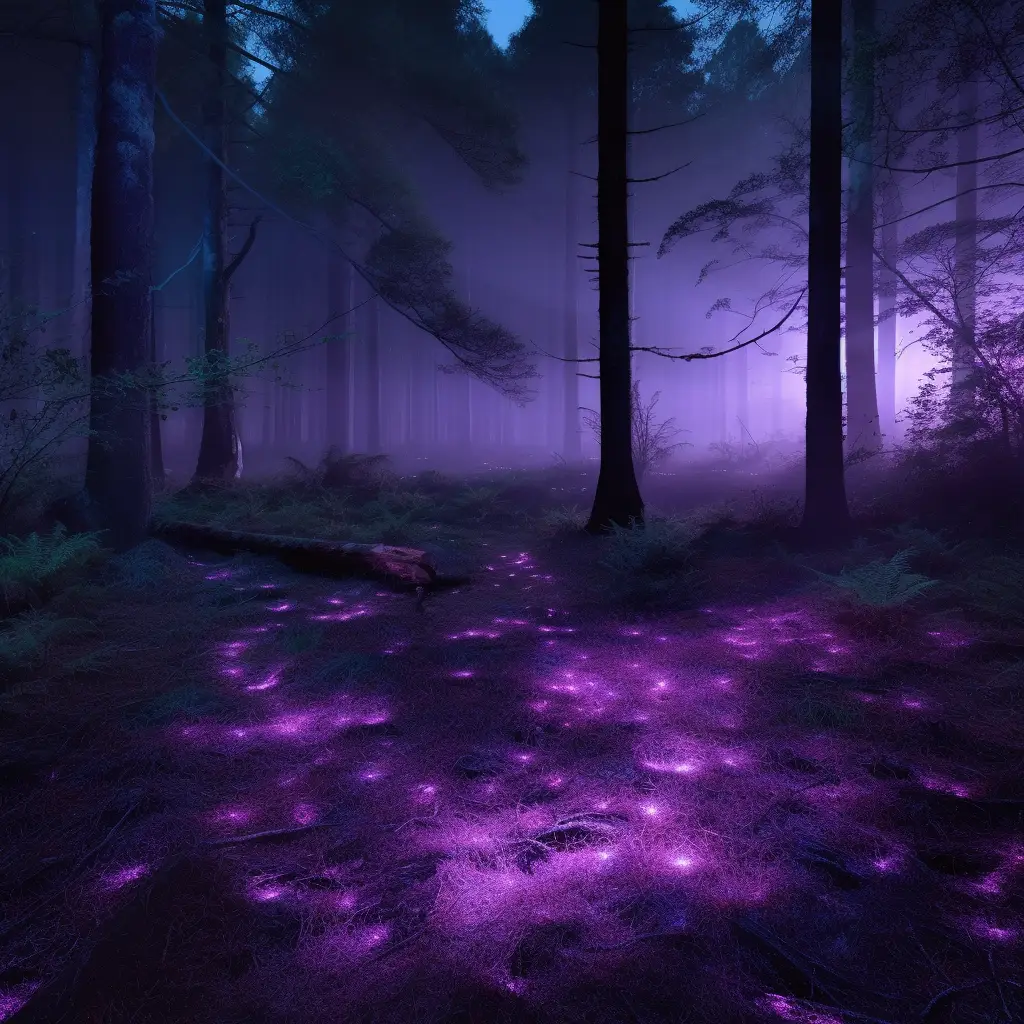 We have received a great number of queries regarding the "white dust" that has been spreading across town these last few weeks. In my role as Senior Researcher at the University of Ohio Extension Experimental Crop Station, and also as a resident and parent in Question Mark, I would like to assure you that this "white dust" is in fact fungal spores and is completely within normal parameters. Though it is best to try not to breathe them in directly. A proper-fitting N95 or KN95 mask is recommended.
As many of you already know, Armillaria Quaestio, a fascinating fungal specimen, has resided in the Question Mark Woods for several thousand years and is undergoing an unusually active spore cycle this season.
Additionally, the purple lights in the woods that many of you have reported are also totally normal and are a function of A. Quaestio's bioluminescence. Our fungal neighbor is truly a fascinating creature and, if you have additional interest in this remarkable specimen, I would direct you to my research at the Theil Fungal Association's Institute for Mycelial Networks, which has generously underwritten future study of Armillaria Quaestio.