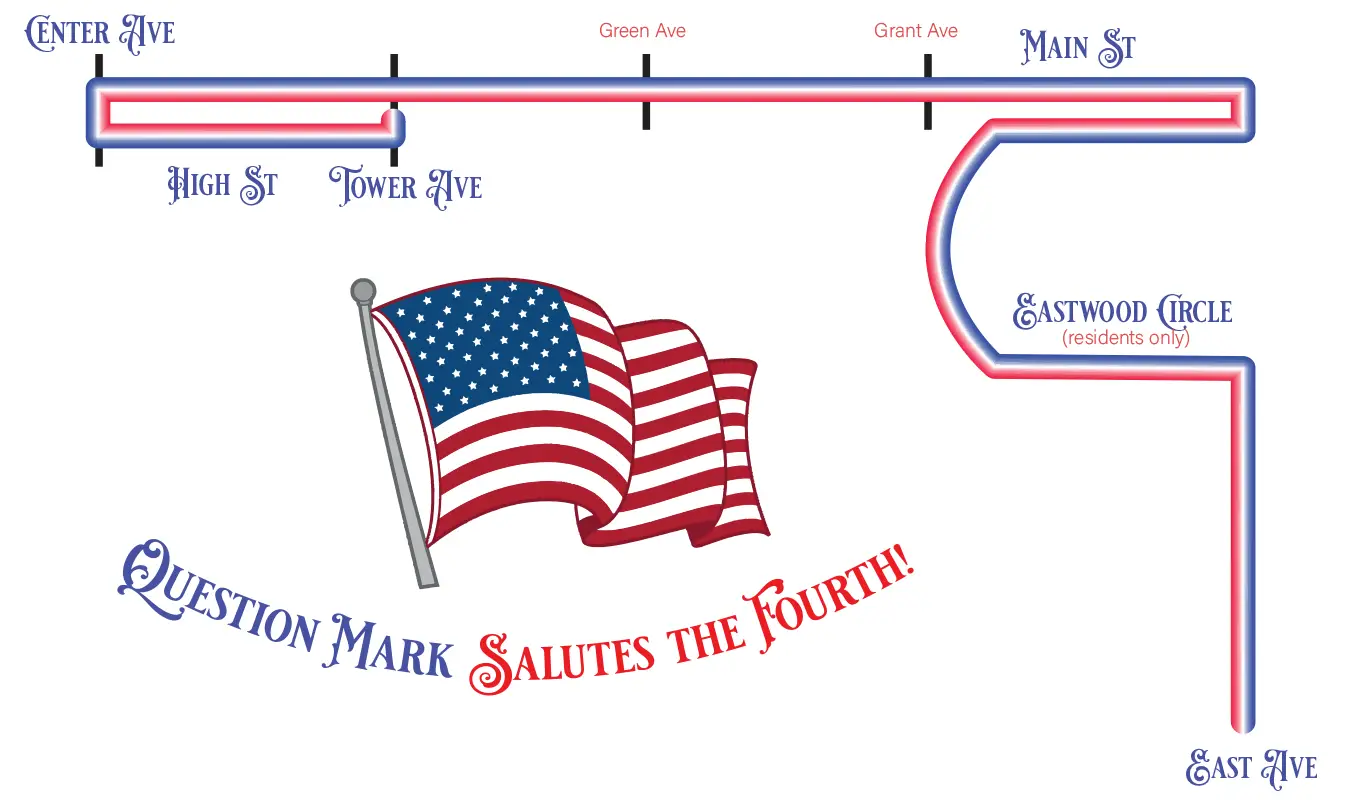 Despite the theft of our town's fireworks display this weekend, Mayor Elizabeth Zisk has worked tirelessly to ensure that our Fourth of July celebration will continue, even if it is in a diminished form due to the donation of unwanted or unattractive fireworks from neighboring towns.
Thankfully, nobody can steal patriotic spirit and so we are proud to unveil the route for this year's Annual Question Mark Fourth of July Parade, which you can see above.
The parade will begin promptly at 5:30pm from British Soldier Field, travel up East Avenue, including a special private viewing for Eastwood Circle residents, before turning west on Main Street where it will continue to our beautiful downtown, where it will pass by Town Hall on Center Avenue before turning on historic High Street where it will continue until it reaches the Clocktower on Tower Avenue.
Please note YOU CAN ONLY PARTICIPATE IN THE PARADE IF YOU HAVE REGISTERED FOR A FLOAT. NO HOP-ONS.
Fireworks, despite not being as star-spangled as we would have hoped, will be visible from the Town Square beginning at 9:30pm.
As has been mentioned in previous years, PLEASE DO NOT BRING YOUR OWN FIREWORKS OR EXPLOSIVES.
Happy Fourth of July from all of us at the Mayor's Office. God Bless America.