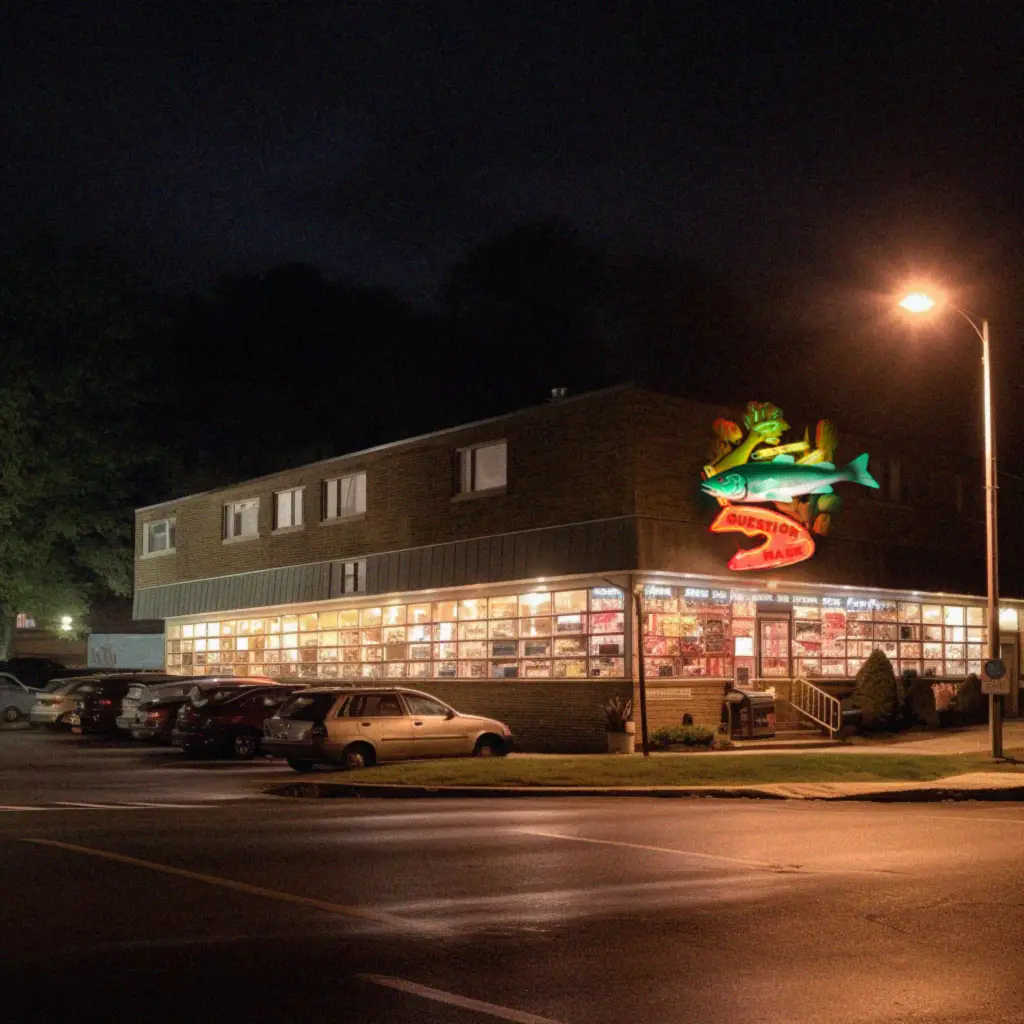 The beautiful, historic sign that has hung above the entrance of Question Mark Foods since its opening in 1978—seen above on a better day than today—was reported missing at 0830 this morning. There is no clear indication of how it was removed, only that, as general manager Art Compton reported, "It was there last night and this morning it's gone."
Officer D. Holland reported to scene and Detective McCullom is investigating.
This is the second town landmark that has vanished in barely more than a month and the second major act of vandalism in a week, after our town's fireworks were stolen on Saturday. Please know the competent men and women of the Question Mark Police Department are doing all they can to recover these missing items but we need your vigilance and support. Enormous signs don't just disappear, they have to be removed carefully and transported off premises.
If you have any information DO NOT HESITATE to contact the Question Mark Police Department at (740) 647-4807 extension 1.
If you see something, say something.