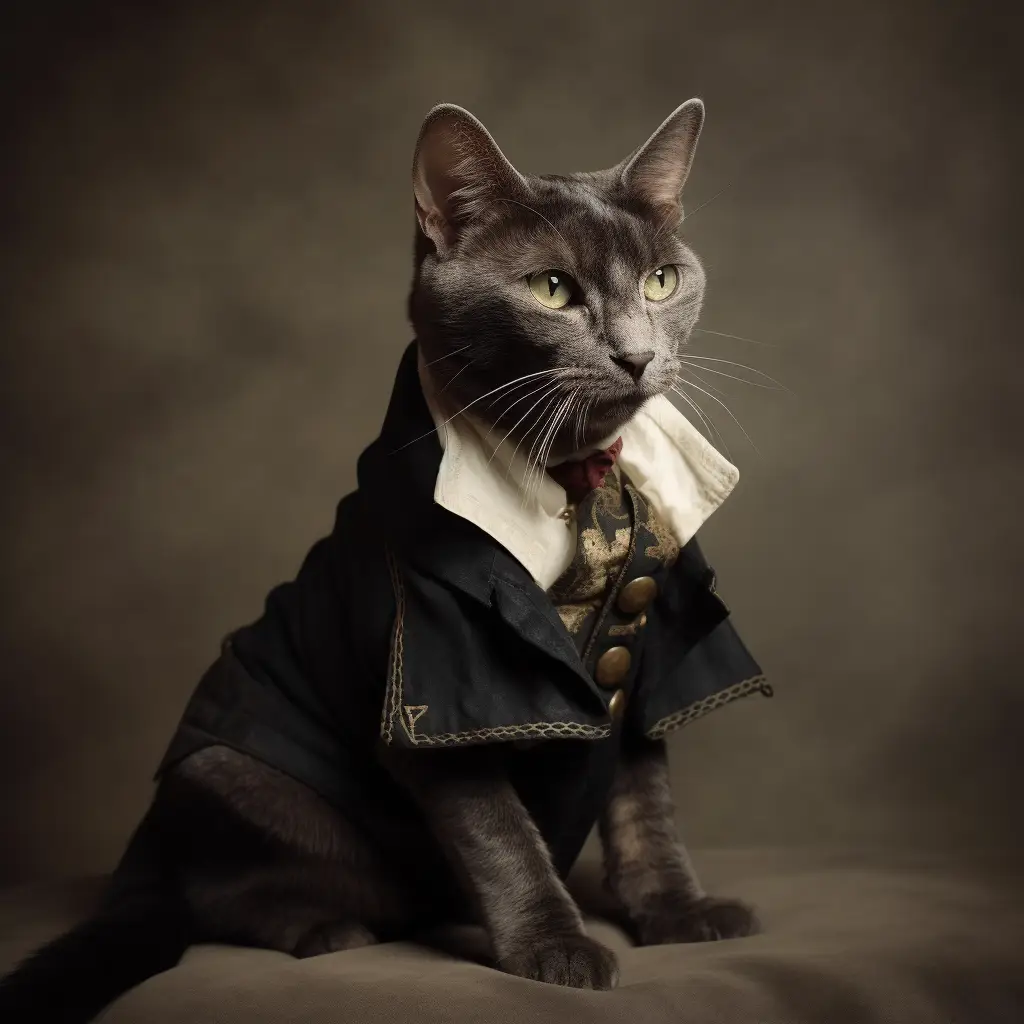 Please pardon the temporary interruption of town announcements as the Question Mark town website undergoes routine maintenance.
The town website will be back in service Monday, August 21, 2023.
Until then, here is a picture of my cat Spaghetti-O dressed as Ohio's own William Henry Purr-ison, whose presidency lasted a week longer than this maintenance will take.