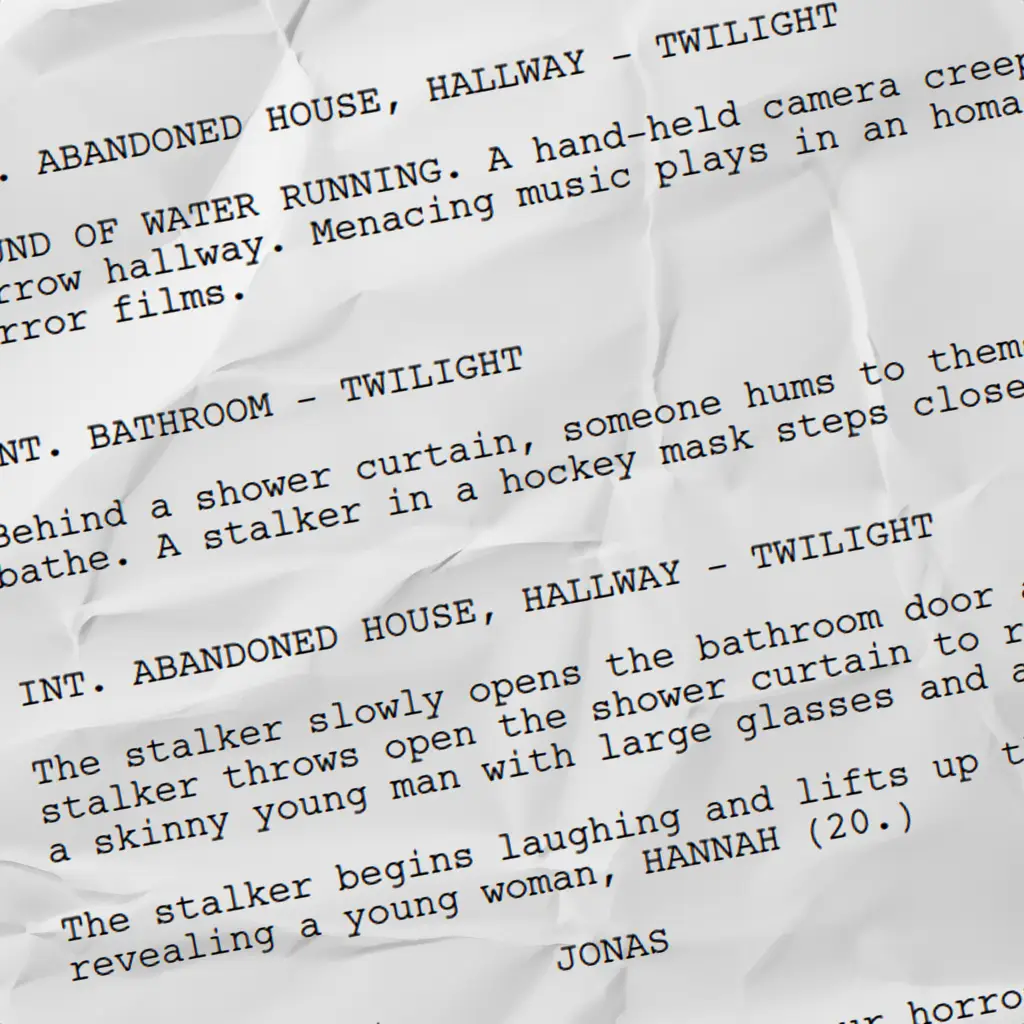 Greetings Cinephiles of Question Mark!
It is I, William Higgland Jr. accomplished director of films such as The Possessed Doll and The Possessed Mirror and I am about to embark on my latest opus and have an opportunity for you .
Auditions will be held tomorrow, Sunday, Oct 8th at 12pm at Question Mark Video for The Becoming, my spine-tingling, nightmarish depiction of a small town confronting an otherworldly being living in the nearby woods. The film will be shot entirely in Question Mark. All roles are being considered.
You may download a copy of the script here.
At this stage, please know I am not looking for notes, questions, or comments on the script. Believe me, it has been workshopped to death (a little horror scriptwriter pun, ha ha.)
Please read these sides and come prepared with a headshot, resume, and your own fake blood. Actors will be compensated with a credit in the production and two tickets to a local viewing, presumably at Question Mark Video. If you are unable to attend tomorrow's audition, I accept auditions over the telephone by calling the video store at (740) 276-3107 and selecting two. Please rehearse your lines in advance.
Also, now through October 31, Question Mark Video is offering a "Scare-O-Ween Special" on all our horror titles. Two for one rentals!
See you on the silver screen!