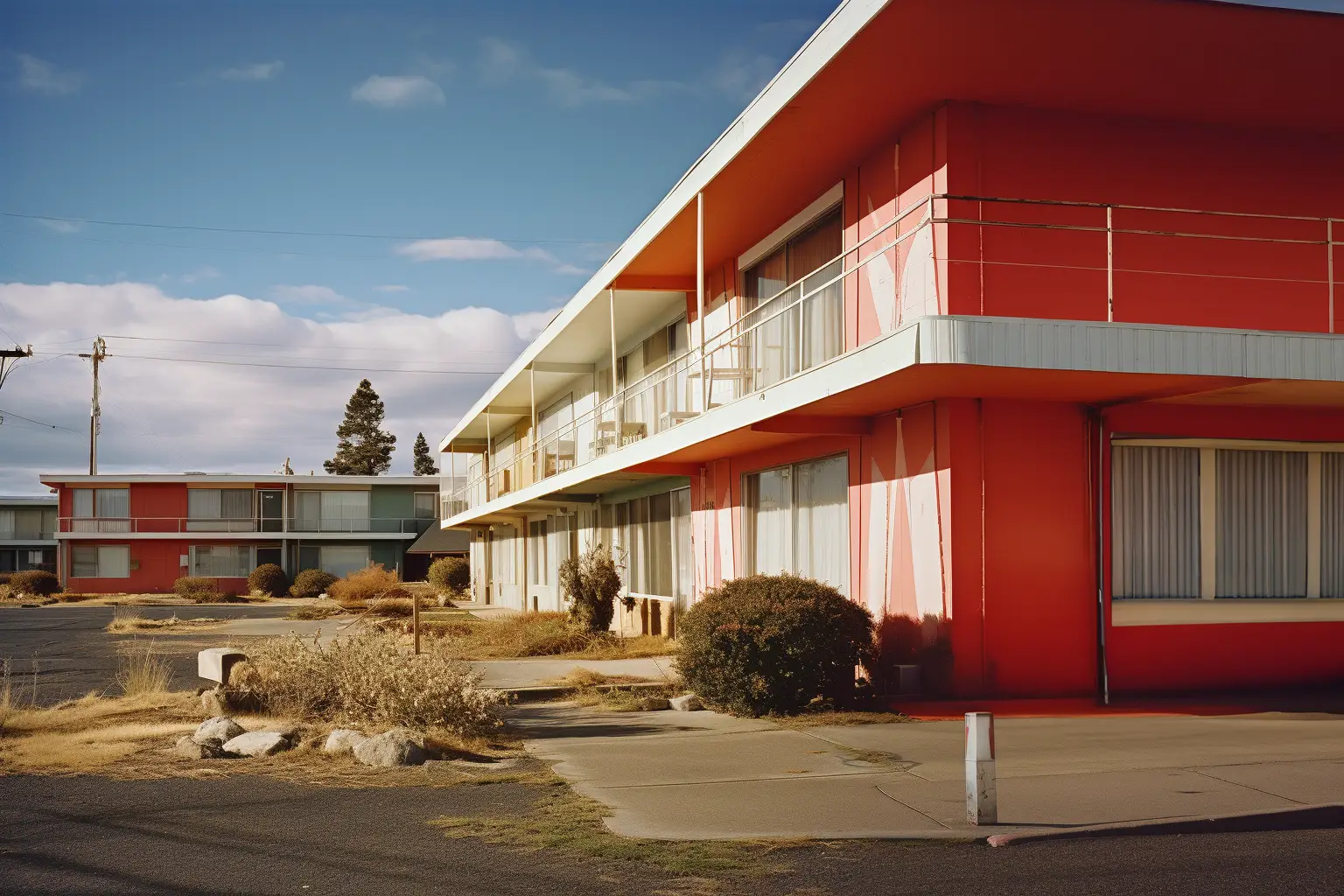 Although nearly all of our sixteen rooms at the Question Mark Motel are booked with visitors to The Void through April 2024, we are offering local residents a 20% discount on Rooms 13-15 with our "Fall into The Void" package throughout the months of October and November. Enjoy complimentary color television, "magic fingers" massage, and dimmable lights!
In addition, we have placed an exciting portable AM/FM clock radio on one of the nightstands to set the mood. Also the carpets have been recently cleaned and any and all crime scene evidence has been properly logged with the Question Mark Police. No finding strange objects under your bed on this romantic getaway!
Plus mention code FALL INTO THE VOID at one of the in-person ticket kiosks when purchasing your ticket to The Void and get three dollars off your first visit to this one-of-a-kind, scientific phenomenon! There is no discount on parking.
A note: after a series of incidents involving local exotic animal traders, pets are no longer allowed at the Question Mark Motel. We apologize for any inconvenience this may cause.